Location
Somerville Music Spaces
1060 Broadway, Unit C101B
Somerville, Ma 02144
Flamenco Guitar Master Class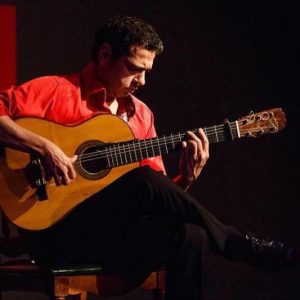 Join us for an extraordinary opportunity to broaden your musical horizons. Learn to play flamenco music from the critically acclaimed flamenco artist and composer Roberto Castellon.
No matter your level of experience or genre expertise (rock, classical, jazz, or acoustic), This Flamenco Guitar Workshop is designed to meet you where you are and elevate your guitar playing to new heights. ALL LEVELS WELCOME!
Spaces are limited, so make sure to secure your spot in advance. Grab your guitar and get ready to embark on a musical journey like no other.
Friday, November 17, 2023, 7:00-8:00 pm
Somerville Music Spaces
1060 Broadway, Unit C101B
Somerville, Ma 02144
Class fee: $25
Registration via Eventbrite or email: info@omayraamaya.com